---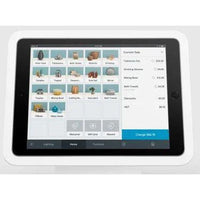 Cloud POS Software
Powerful POS software that is simple to set up and use. The customizable POS system built for businesses of all shapes and sizes.
POS hardware sold separately.
Start selling wherever your customers are.
Square makes it easy to sell in person, online, over the phone or out in the field. It's free to use, and there's no training required.
Add a synced online store, no coding required.
Sell through Instagram and Facebook with a tap.
Offer curbside pickup, local delivery and shipping.
Manage your entire business from one place.
Add the tools you need for your next step.
As your goals shift, you can quickly add tools that help your business, from managing team members to adding devices and locations, all with a couple of taps.
Accept payments remotely with invoices.
Take payments over the phone right on your computer.
Schedule and manage team members with Team Management.
Sell at the counter, on the go or online, so you never miss a sale.
Learn what will bring your customers back again and again.
Grow customer loyalty with powerful customer management software and understand your customers better with every card payment.
Track preferences and purchases with customer profiles.
Run a loyalty program both in person and online.
Keep a card on file for faster, easier checkouts.
Offer gift cards in person and online.
All the POS features you need to run your business.
Payments, items, inventory, analytics, eCommerce, and CRM - All integrated with your POS system.
Payments
Accept every way your customers want to pay.
Payment acceptance
Accept credit cards
Accept Visa, Mastercard, American Express and rewards cards – all at the same rate of 2.65%.
Accept debit cards
Accept Interac debit for one flat rate of 10¢ per transaction.
Apple Pay and Google Pay
Square Reader for contactless and chip lets you accept any type of payment, including all major cards, Apple Pay and Google Pay, anywhere.
Digital and plastic gift cards
Gift cards are integrated into your POS system and Square Dashboard. They're simple to sell, redeem, track and reload. Redeem gift cards as easily as you would any other form of payment.
Card on File
Store payment details for your regulars. Charge them with a tap of a button to save time at checkout.
Invoices
Send custom invoices straight from your POS system on a mobile device or from your laptop right to your customers' inboxes.
Transparent pricing
It's one fee for credit cards and a flat fee for debit cards. No complicated bills, no different rates from month to month. What you see is what you pay.
No contracts or long-term commitments
There are no startup fees, monthly fees or termination fees. You only pay for card processing when you make a sale. It's as simple as that.
Transfers
Enable automatic or custom transfer schedules to access your funds in one to two business days.
Process refunds
Process custom or itemized refunds for payments directly from your POS system or your online Square Dashboard.
POS hardware sold separately.
back